We test samples we receive from customers by using actual equipment while considering the actual production line conditions.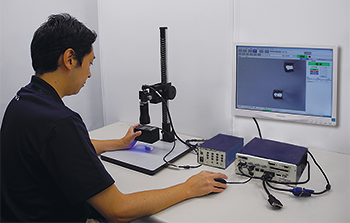 Based on the customer's desired:
・Inspection details,
・Inspection conditions,
・Inspection takt time,
and other details,
we check whether inspections will be possible.
Because the NG (= no good) judgment criteria are determined, it is possible to smoothly set everything up when getting started.