Fusion of DefFinder® and pattern recognition

Defects are detected through the pattern recognition of statistically correct OK images (DefFinder®) and identifiable areas (e.g., figures, characters, some areas with different shapes) even when various types are mixed or the variance level of OK parts is high. These two types of information are used to conduct inspections.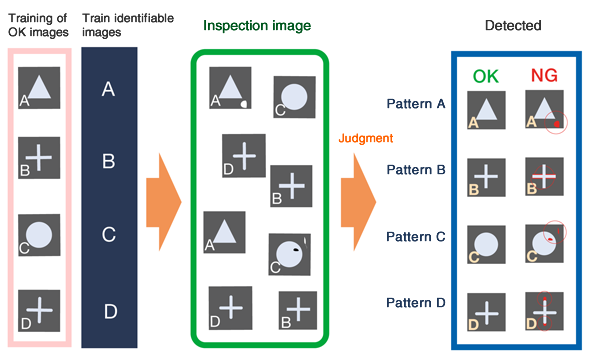 SuperDefFinder Usage Example
Inspects whether there is a defect while determining the cavity number of the connector that flows randomly.