Three Reasons to Select ViSCO
ViSCO is a team of image processing experts that uses high-performance, high-functioning systems to achieve optimal visual inspections in response to customer needs.
High-precision inspections that rival eyesight-based inspections

An inspection algorithm that thinks like a person
We have performed a comprehensive analysis based on the experiential judgment,
recognition, and perceptual judgment used to see during an eyesight-based inspection.
Images that only ViSCO can capture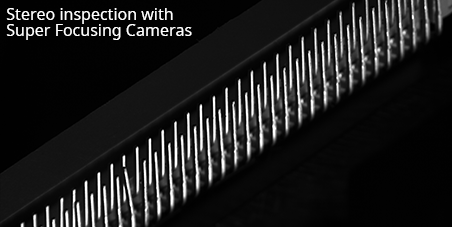 Optical solutions based on overwhelming know-how
We have prepared an extensive lineup of solutions based on ViSCO's unique optical knowledge and application know-how, including Super Focusing Cameras that capture images from an angle in order to make defects easy to see and simultaneously perform inspections from three sides as well as real-time lighting control that makes it possible to switch between multiple lighting schemes using one stage and color inspections that do not result in a loss of resolution.
Superior inspection tools and high operability that facilitate inspections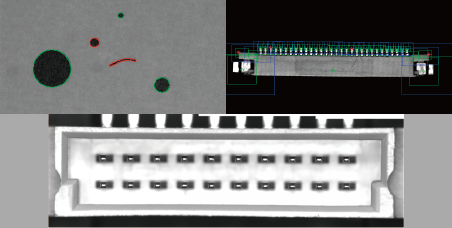 Superior technology that responds to on-site inspection needs and simple settings
We offer superior processing performance that facilitates inspections, including the seamless linkage of divided images, high-performance searches, and blob processing, in order to enable inspections that were once difficult and satisfy strict inspection requirements.
Our systems feature versatility enabling them to be applied to inspection applications related to any kind of industrial product as well as a high level of specialization suitable for specific fields.
In addition, by combining inspection units, we have made more intuitive operation possible.
Because there is no need for the customer to do any programming, a smooth launch is possible.
Image Processing Inspection Systems
We provide image processing inspection systems designed to handle customer inspection items and requests,
including everything from high-resolution inspections and products that emphasize speed to products that emphasize costs.
By combining a diverse lineup of cameras and lighting schemes, we respond to various inspection needs.