Ever since it was founded in 2003, ViSCO Technologies has pursued "Images all the way" by striving to develop image processing technology and spread it to society.
Diverse fields of application and expanding possibilities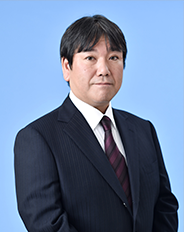 "ViSCO is synonymous with visual inspections." The visual inspections our company specializes in can be applied to semiconductors, electronic parts, and many other industrial products. As technology has progressed, it has become possible to apply such inspections to fields for which it was once impossible.
To keep labor costs and product prices down, the automation of production facilities is essential. As the importance of automating the pre-shipment inspection representing the final production process increases, high-precision image processing inspection systems will become essential at production sites all over the world. We have a firm belief in this.
Bringing image-processing visual inspections closer to eyesight-based inspections.
Our company has strived to bring image processing technology closer to the level of human eyes.
However, eyes are actually nothing more than tools for looking at things. Without non-sight elements, such as an experience-based brain as well as hands and a face that can be moved to make things easier to see, judgment isn't possible.
Therefore, every day, we strive to advance the development of our products from the perspective of understanding the nature of technology that can replace human eyes, such as the following.
■ Experiential judgment: "The experience that there is variation in non-defective products as well" = registration of statistics, AI learning
■ Perceptual judgment: "Doing this makes it visible" = inspections / PMS inspections / TSCDefFinder (time series correlation processing)
■ Recognition: "Defects have shapes as well" = recognition of cracks, scratches, etc. as shapes
In addition, in recent years, by developing and presenting visual-inspection demonstration equipment that utilizes image processing technology, such as MUSOU, JIGEN, and HASEI, our company has proposed more detailed and ideal visual inspection forms. I hope that everyone is able to experience what our company means by products that replace human eyes.
"Images all the way" both until now and from here on out
On December 13, 2017, ViSCO Technologies Corporation's stocks were listed on the Tokyo Stock Exchange JASDAQ (standard) market, followed by the section transfer to TSE 2nd Section on December 13, 2018. While we are grateful to everyone for their support in making this possible, ViSCO's employees share the belief that getting listed wasn't the main goal, and we will continue striving to push the boundaries of image technology and to provide the same image processing solutions to customers all over the world.
ViSCO Technologies will continue to pursue "Images all the way."
ViSCO Technologies Corporation
CEO
Hideyuki Adachi
Company Information