ViSCO Technologies is a machine vision manufacturer that develops, manufactures, and sells leading-edge image processing technology.
ViSCO is an engineering company with a focus on development. We possess both knowledge and experience regarding image processing algorithms, optical technology, and the electrical and machinery fields, and also offer comprehensive consulting services.
What is Image Inspection?
After capturing a 2D image of the target item, the image is then processed and evaluated based on the customer's requirements. Many types of defects can be extracted, such as scratches, foreign material, dents, etc.
This can be a powerful addition to any production line increasing quality control.
VTV-9000 series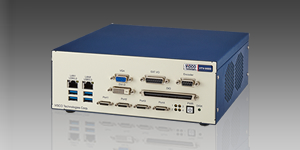 Machine vision systems that combine hardware and VisionManager, which is software developed independently by ViSCO, into a single system.
What is a machine vision inspection? A machine vision inspection is one in which all kinds of inspections are conducted in an instant by using a camera to capture an image of an object to be inspected and analyzing that image as a two-dimensional surface.
Company Information