Are you struggling with problems like these?
Detection is
difficult due to
the unevenness of
shades and
gradations.

Detection is difficult
because it's impossible
to distinguish reflections
from scratches.
It's difficult to set up
the lighting conditions
because the inspection
target is round.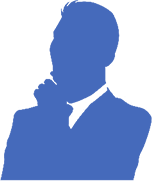 ViSCO Technologies can help!
Detection of damage and foreign matter in gradation images
Using a standard blob inspection tool subtle gradations in grey level caused by uneven shapes or textures can make inspection of certain objects difficult. Using our Scratch/Defect Inspection tool, only user specified defects are extracted for inspection.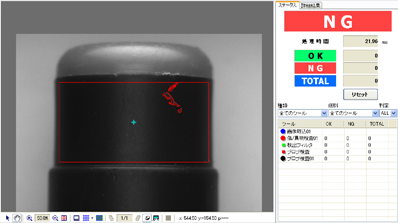 Only the scratch or foreign material is detected
For example, when inspecting a cylindrical object, lighting conditions are complex, and in some cases the image is a gradation image as shown in the following example. In a typical blob inspection, re ecting sections cannot be distinguished from scratches, but by using the Scratch/Foreign Material inspection tool, it is possible to detect only the scratches.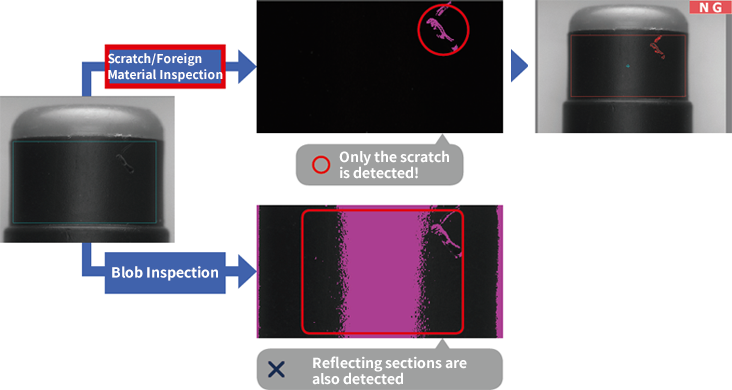 Various ingenious methods for easy setup
Select from eleven detection modes
The mode can be chosen according to the direction or difference in shade of the scratch or foreign matter. Because inspections can be performed immediately after simply selecting the mode, you can specify settings while checking the results.
Three-stage preset button
Because there is a three-stage preset button for filter size, you can make fine adjustments after selecting using the preset button.
Depending on the mode,
detection in black and
white is possible
Preprocessing
(an image filter)
can be selected
Easy to view
using pseudo
color viewing