E ective for inspecting the pins of a connector with rows of pins of the same shape.
When the inspection target has a linear shape or grid shape, and several items are equally spaced apart, by specifying the datum point, row number, and column number, individual targets can be recognized and inspected separately.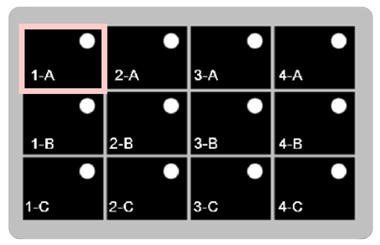 Select one area to set as a datum and specify the number of lines and columns to conduct an inspection over multiple regions in one go.
Inspection methods that can be specified
Inspection using individual template images
Register template images for each inspection region to inspect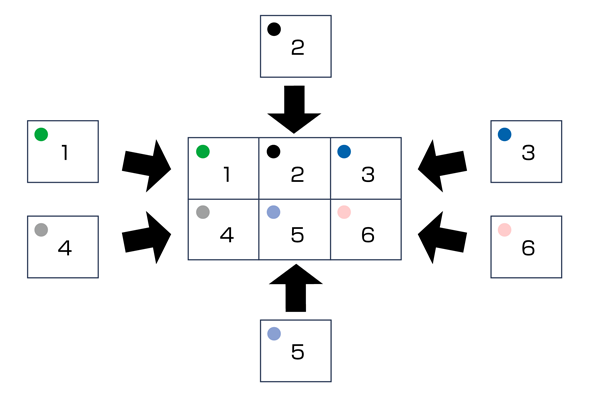 Inspection using the same template image
Conduct an inspection by using the same template image for all inspection regions

Adjacent delta inspection
Conduct an inspection by using the left image as a template image
(The far left target region uses the far right target region as a template image.)