A High-speed, High-precision
Omnidirectional Inspection System
All three sides are in focus. → Multiple sides can be inspected with only one captured image!
Normal camera


Super Focusing Camera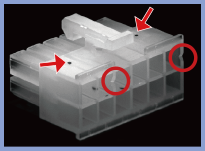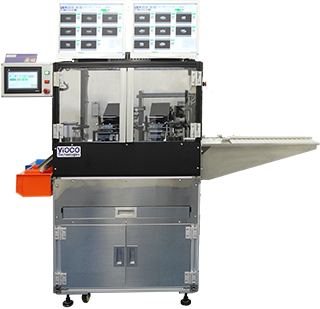 We have achieved high-precision, high-speed inspections equivalent to those done by eye! Our system uses Super Focusing Cameras to precisely inspect the front and back surfaces of objects of inspection without blind spots while rotating them. This is MUSOU, our omnidirectional inspection system, unparalleled world-wide.
MUSOU features
High speed
Omnidirectional inspections are now possible in a short time!


■Visual inspections of six-sided three-dimensional objects are performed by using two cameras to capture 16 images.
No blind spots
Multiple images can now be captured from an angle!


■The detection of defects on the inner walls of products, which was once difficult, is now possible.
MUSOU introductory video
Omnidirectional inspections make it possible to clear strict inspection standards at high speed, which can contribute to your company's productivity and the quality of its products.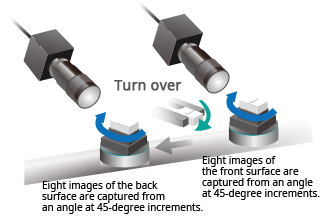 Super Focusing Cameras
Images are captured from an angle to inspect three sides at once.
SegmentDefFinder
Absorbs non-defective product variation and makes it easy to divide the inspection range and perform inspections.
MUSOU system
The system uses Super Focusing Cameras to rotate a three-dimensional workpiece while performing an omnidirectional inspection at high speed.
Achievement of Inspections That Rival Eyesight
Super Focusing Cameras
Because it has become possible to capture images from an angle, it is now possible to detect defects on product inner walls and other parts that were difficult to detect by using conventional inspection methods.
ViSCO's cameras achieve the advantages of eyesight-based inspections.
The overall object of inspection is not in focus.
When there is perspective, the apparent size shown by the image changes.




Defects are easy to see.
Multiple sides can be seen at the same time.
Conveyance-system freedom is improved.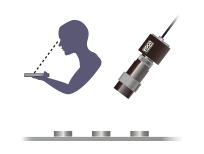 SegmentDefFinder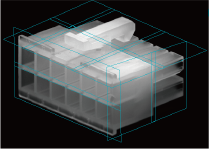 An original ViSCO inspection tool. Based on DefFinder®, which statistically judges defects and variation such as the color and size of non-defective products, SegmentDefFinder is a function that makes it possible to more smoothly inspect three-dimensional molded products. The only necessary setup, which conventionally requires a lot of work-hours, is to specify quadrilaterals in the inspection area to segment it, and the initial settings are applied to the entire area.
System Configuration Examples

VTV-9000mini
A standard model that boasts
processing speed,
performance, and stellar cost performance
This model's small case takes up no more space than B5-sized paper, but the model
boasts high speed, high performance, and stellar cost performance.

Flash Light Controllers
VTVFC series
Easy-to-use strobe-lighting
and hardware-trigger-input functions
Two types are available depending on the number of LED lights
to be connected: a 4-channel and 6-channel version.
Super Focusing Cameras
Cameras capable of three-dimensional image capturing
(simultaneously capturing images of three sides) that defy the common wisdom of visual inspections
The lineup includes three types: 2-megapixel, 5-megapixel, and 12-megapixel cameras.
Number
of pixels
2 megapixels
5 megapixels
12 megapixels
Image
transfer
speed
14 ms (normal mode) / 6.7 ms (high-speed mode)
29 ms (normal mode) / 7.6 ms (high-speed mode)
53 ms (normal mode) / 19 ms (high-speed mode)
External
dimensions
(W×H×D)
68×54×68mm
2.7x2.1inchx2.7inch
35×35×40.7mm
1.4x1.4x1.6inch
68×81×68mm
2.7x3.2inchx2.7inch
Other
Color / monochrome
Color / monochrome
Color / monochrome
Products
VTV-9000 Series
Conceptual Equipment