Achieving Inspections That Respond to Customer Needs
What is a visual inspection?
A visual inspection is an inspection implemented to detect scratches, dirt, foreign matter, and other physical defects on an object. Examples of such inspections include the detection of misshapen or slightly bent electronic parts, the detection of chipped or incomplete resin molded products or include foreign matter, and the detection of package-label mistakes. At FA (Factory Automation) sites, visual inspections are mainly for ensuring quality control.
The advance of automation: preventing things from being overlooked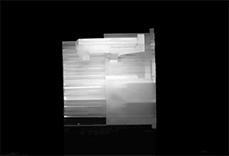 Until now, visual inspections have been handled by eyesight-based inspections, but checking many thousands of products can lead to human error, such as overlooking defective products. All ViSCO image processing systems come with an extensive lineup of inspection tools, which are based on an inspection algorithm that thinks like a person. By capturing images of objects of inspection at an angle, it is possible to inspect all sides of the objects with high precision rivaling eyesight. We hope you'll take the time to check out our industry-leading high-performance visual inspections.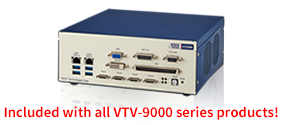 We are confident in our ability to achieve inspections that respond to the needs of our customers.
Here, we introduce examples of our extensive lineup of more than 70 inspection tools.
All of these tools come with all VTV-9000 series products.